How PeerWell benefits you
Improves your body
PeerWell's Back/ Spinal Surgery PreHab & ReHab program guides you through exercises specifically designed for those with sciatica, nerve damage, herniated discs, lower back pain, and other debiliataing back conditions. Exercises aim to decrease pain, make everyday movements more comfortable, improve extension and more.
Betters your diet
Nutrition plays a huge role in lowering your surgery day risk and in speeding up healing. After all, what you eat fuels your body's ability to repair tissue, rebuild bone and grow stronger. PeerWell's Back Surgery PreHab & ReHab programs share the best recipes and nutritional lessons to heal from back or spinal surgery.
Reduces your anxiety
Surgery is scary and the thought of ReHab can be just as daunting. Mentally prepare, reduce anxiety and keep fear at bay with our in-app mindfulness program, drug-free pain management techniques and community support.
Gets you organized
Getting ready for back or spinal surgery can be overwhelming. Often times, patients don't even know that they aren't properly prepared until it's too late. PeerWell's Back Surgery PreHab app will ensure you've crossed your t's and dotted your i's so that you won't have to sweat the small things.
Cuts down on complications
PeerWell's Back Surgery PreHab and ReHab programs cut down surgery day risk, lower your chances of post-op infection, walk you through recovery's red flags, and improve your outcome. With PeerWell, you play an active role in becoming your best self on procedure day.
Helps you manage pain
Back pain is a dark friend you know too well. PeerWell's multimodal pain education teaches drug-free methods to combat pain. Control your pain better before surgery with easy-to-follow alternative techniques that you'll master for your recovery.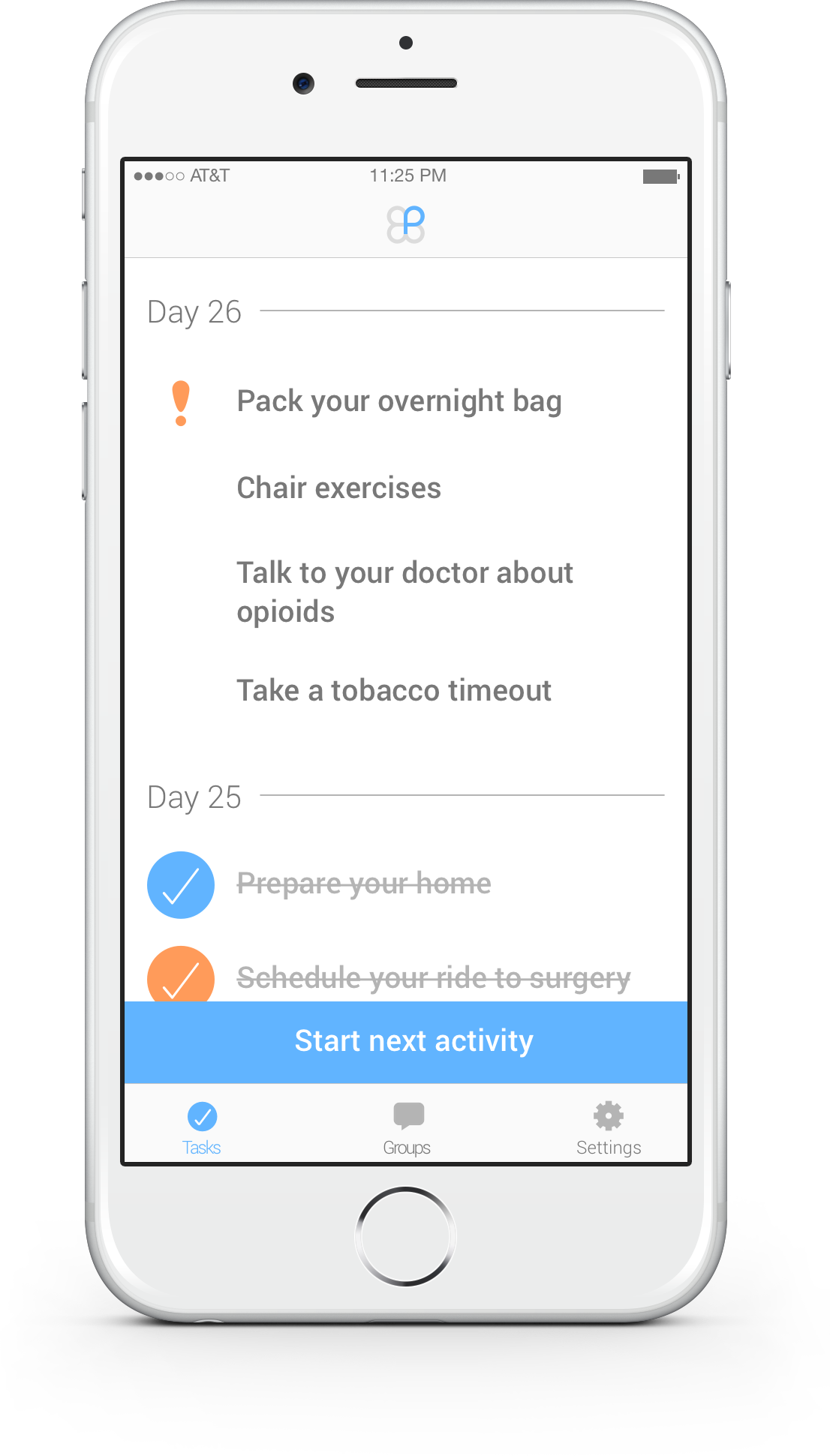 An interactive daily checklist
Every day you'll get a list of the exercises and interactive lessons designed just for your spine/ back surgery. In just 10 minutes, you'll complete the activities that are proven to have the greatest impact on your surgery and recovery.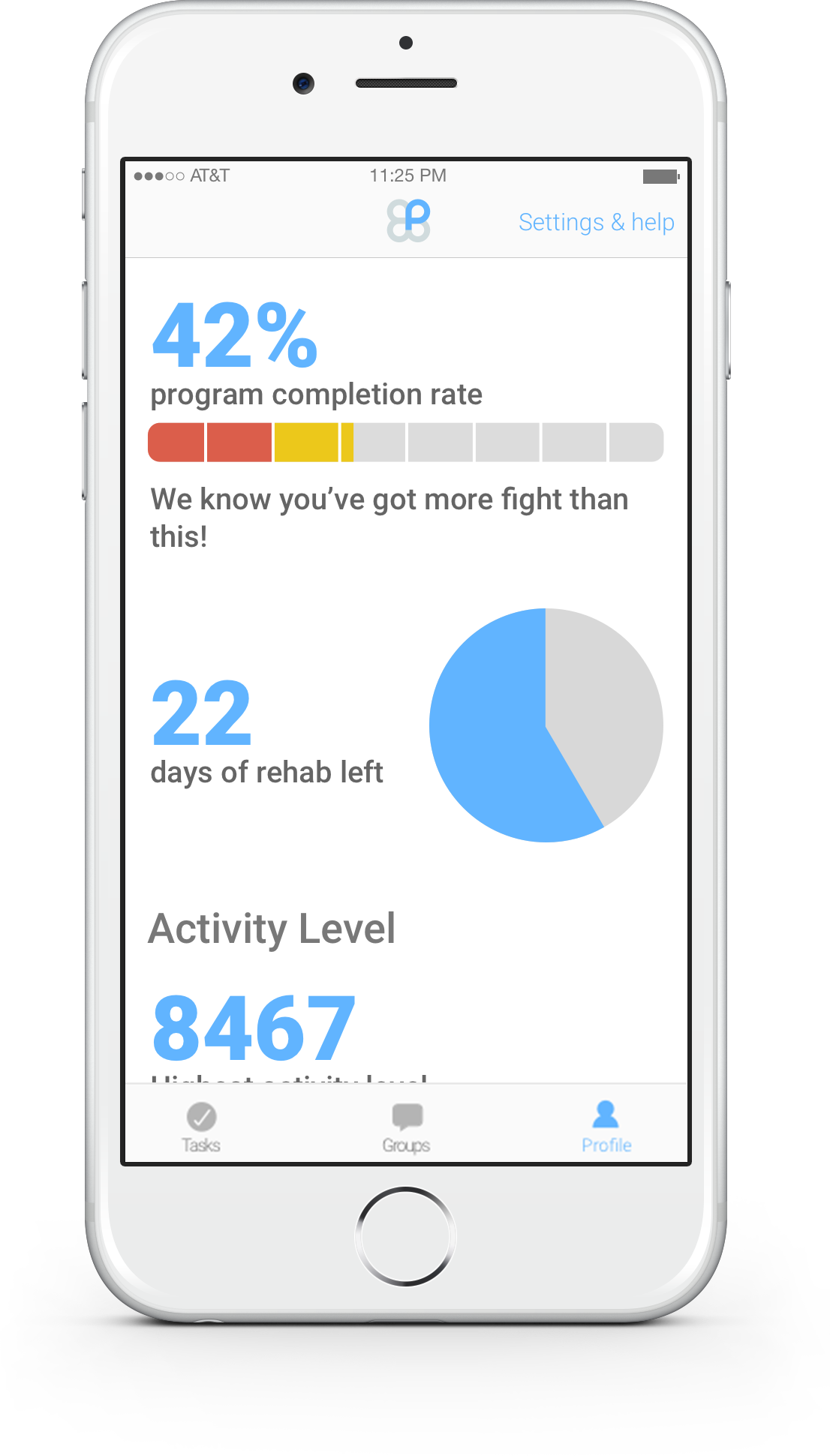 Measure your progress
PeerWell's in-app progress tells you how well you're preparing for surgery and how well you're keeping up with your physician's recovery milestones. 6-minute walk tests and other tools let you see how far you've come!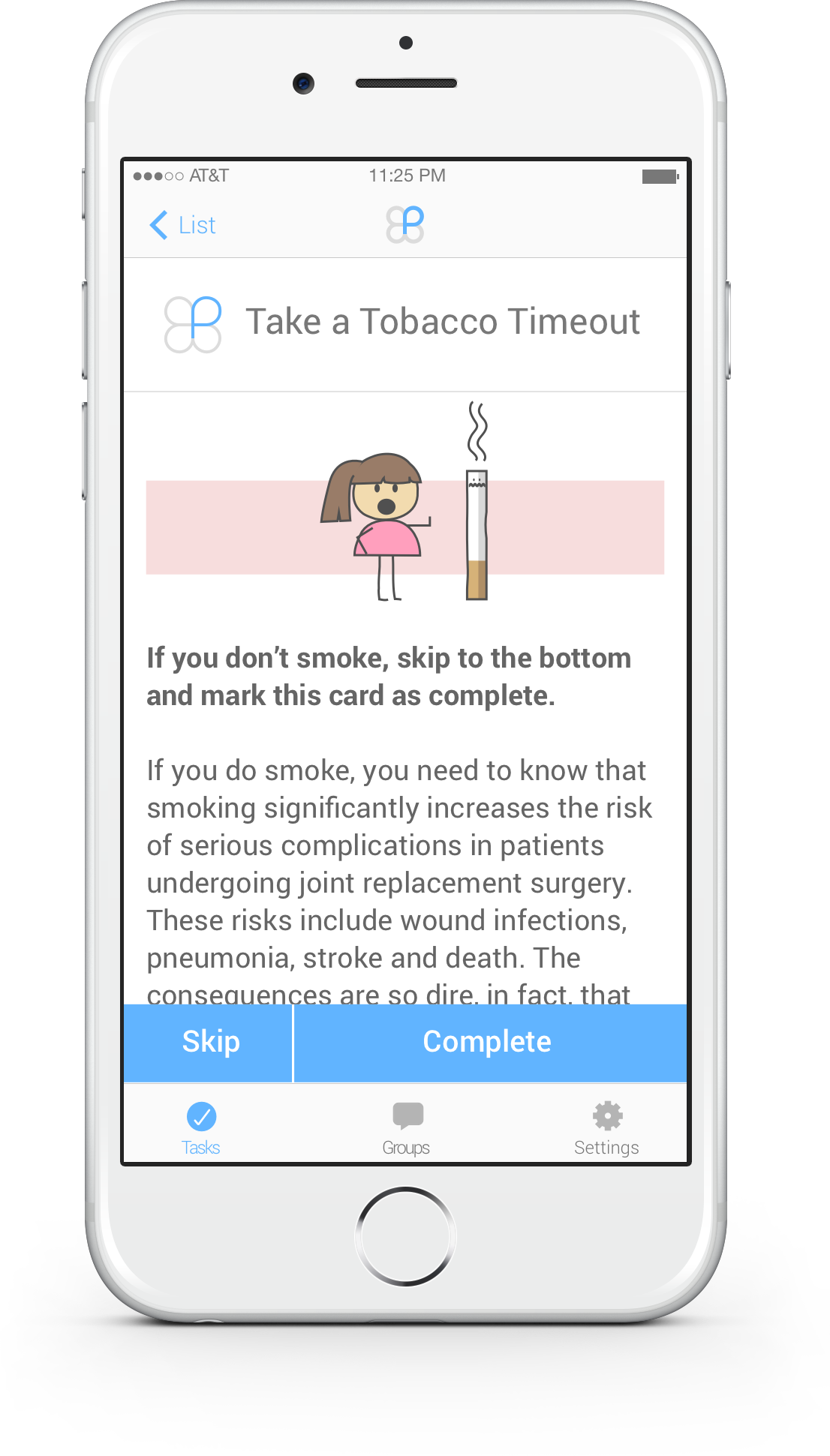 Cutting-Edge PreHab and ReHab program
People say "two brains are better than one", so how about the brains of dozens of top medical experts? PeerWell's Back/Spine program is designed by industry experts who are on the cutting-edge of the procedure.