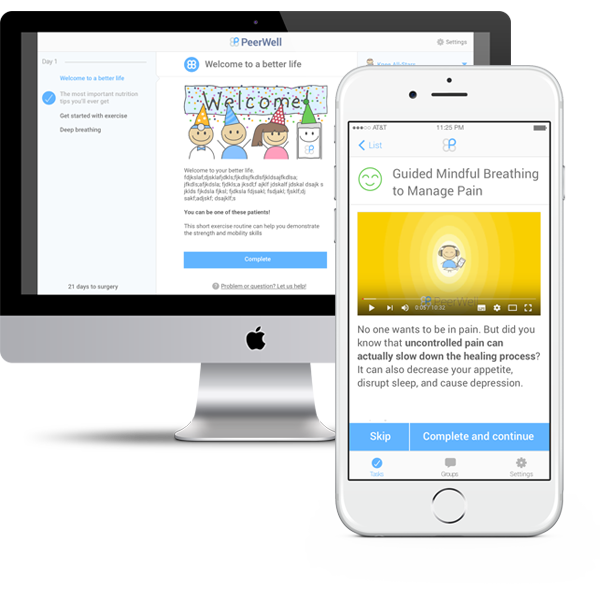 What Does PeerWell Do?
PeerWell's complete PreHab and ReHab program delivers daily bite-sized tasks that are proven to lower your risk and better the results of total joint replacement surgery. In the weeks before and after surgery, you'll receive a customized checklist of activities to complete. Each exercise, video or interactive reading has been designed by the nation's leading health professionals to set you up for a better surgery and a faster, safer recovery.
How PeerWell benefits you
Strengthens your body
Exercises target the muscle groups affected by joint replacement surgery. Our low-impact exercises will improve your strength, balance and range of motion. The PeerWell program jumpstarts weight loss and can improve cardiac health before the stress of surgery. After your replacement, continue customized target exercises to get back on your feet faster.
Improves your nutrition
Small diet changes can promote healing, improve blood sugar control and reduce inflammation before and after surgery. The PeerWell app shares the superfoods, nutrients, and recipes that gives your body what it needs to kick recovery into high-gear.
Reduces your anxiety
Surgery is scary and the thought of rehab can be just as daunting. Mentally prepare, reduce anxiety and keep fear at bay with our in-app mindfulness program, drug-free pain management techniques and community support.
Prepares you and your environment for surgery
How will you get to the hospital? What changes should be made to get your home ready for recovery? You'll need to make some adjustments to your life (and environment) in order to recover quickly and comfortably. PeerWell helps you organize all of the "extras" that you haven't had time to think about.
Reduces your medical risk
Surgery is tough enough without having to worry about complications. Our program helps you reduce your risks by curbing unhealthy behavior. PeerWell will steer you away from the common pitfalls that lead to infection, surgery revisions and poorer joint replacement outcomes.
Helps you manage your pain
As you know, pain management is tricky. Our app arms with you with proven opioid-free pain management skills to help control your pain, your way, for the long-term. Learn cutting-edge techniques that will help you get through painful surgery prep and recovery.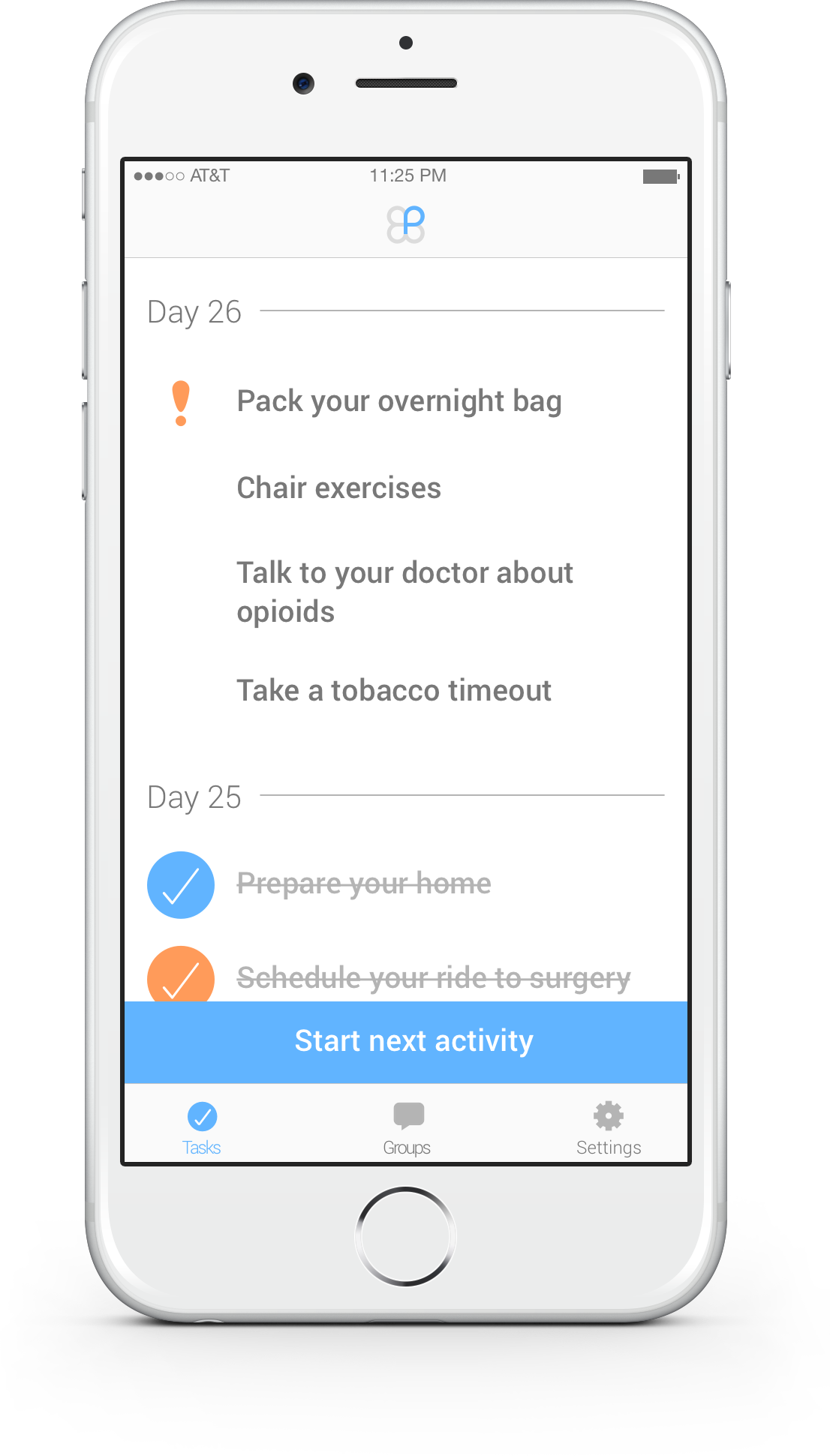 Complete your daily checklist
Each day, get a customized list of the exercises, activities and interactive lessons that will have the greatest impact on your surgery prep and recovery.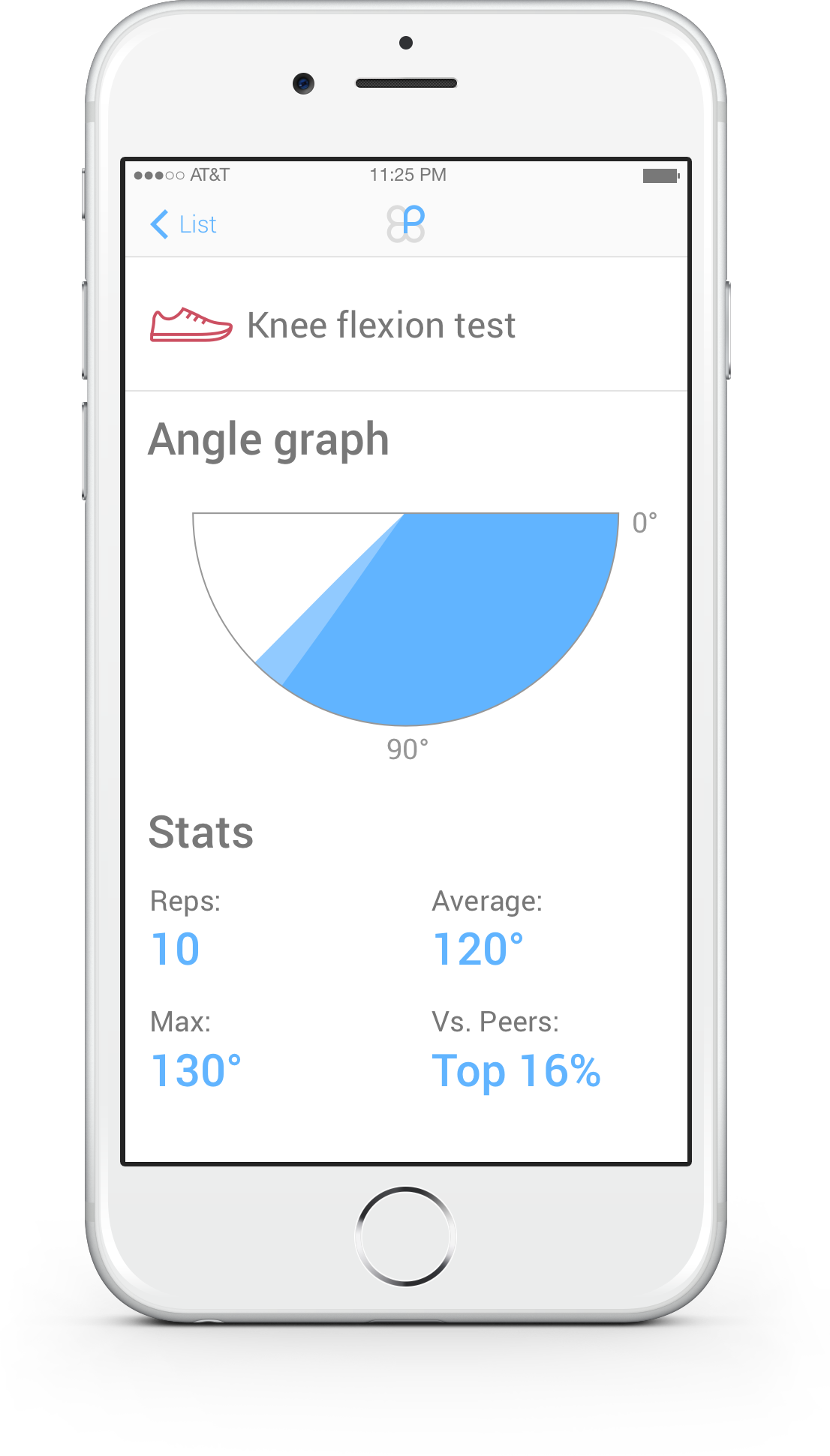 Track your progress
Work through your individual mobile PreHab and ReHab program and understand how well you're doing. Challenge yourself while comparing your progress to your peers.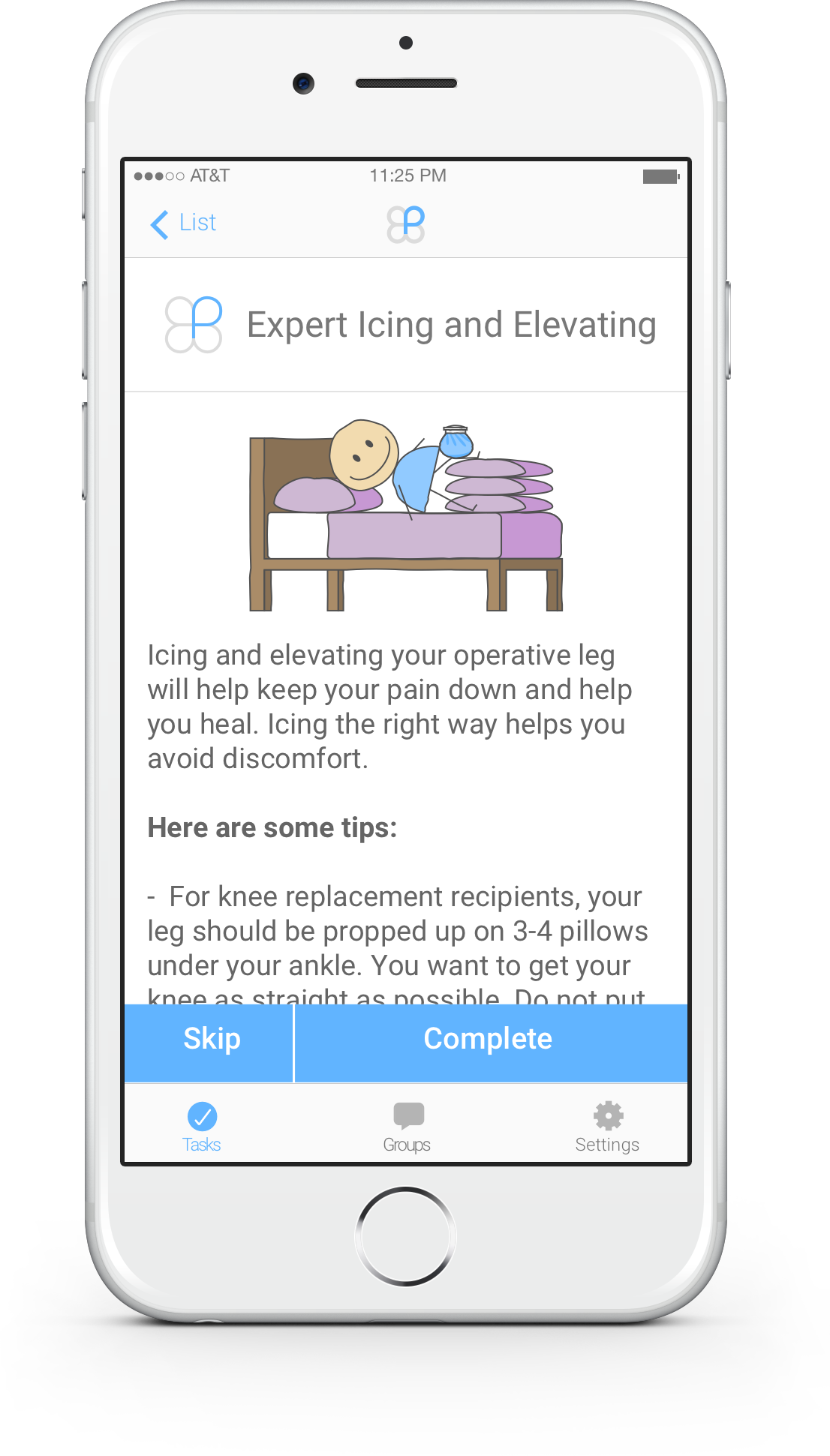 World-class PreHab and ReHab program
Each activity in the program was designed by field experts who understand joint replacement surgery better than anyone. PeerWell delivers a cutting-edge plan fueled by leading technology.
Join a Supportive Team
Get matched with a team of other people undergoing a total joint replacement at the same time as you. Complete a daily checklist of activities by yourself, but receive motivation and support from people who know exactly what you're going through.