How PeerWell helps your hospital succeed with joint replacement surgery.
1. Improves clinic efficiency
PeerWell's comprehensive surgery preparation and recovery app improves clinician efficiency and reduces workload. When patients are given access to all of the information, tools and activities they need to prepare for their scheduled surgery, clinicians have more time to do what they do best: serve more patients, better. PeerWell reduces time-absorbing phone calls, improves pre-op patient meeting effectiveness, and shaves hours off of clinician care times.
2. Controls post-acute care costs
Cut post-acute care costs (billed under the CJR bundle) by controlling patient discharge location. 54% of total joint replacement care costs happen during post-op as majority of patients go into costly IRFs, SNFs or LATCHs once discharged. Graduates of PeerWell are more mentally and physically prepared, have practiced the required competence activities for home discharge, and have been educated on the benefits of at-home recovery.
3. Guides patients toward reduced risk
PeerWell is designed to get patients in their best possible health before their scheduled surgery through to 90 days after discharge. With a program that touches on the scientifically-proven factors that reduce THA/TKA risk, patients are less likely to endure complications, be readmitted, and are less burdensome on your healthcare institution.
4. Boosts MACRA, MIPS, and CJR quality scores
PeerWell arms patients and doctors with a program that positively contributes to the quality and reporting measures Medicare now requires under MACRA, MIPS and CJR. These measures are used to build a benchmark and ultimately determine the compensation physicians and hospitals will receive at the end of a performance year. PeerWell decreases patient risk, while offering clinicians and care providers with easy-to-analyze, reportable data.
5. Sets you up for bundled payment success
PeerWell's patient-facing PreHab and ReHab app improves patient outcomes and experience, while lowering costs of care. One of the biggest levers hospitals have in reducing bundle costs is having goal-driven clinicians treat healthier, better prepared patients. Successfully shifting into an alternative payment model involves the type of unified collaboration with administration, clinicians and patients that PeerWell facilitates.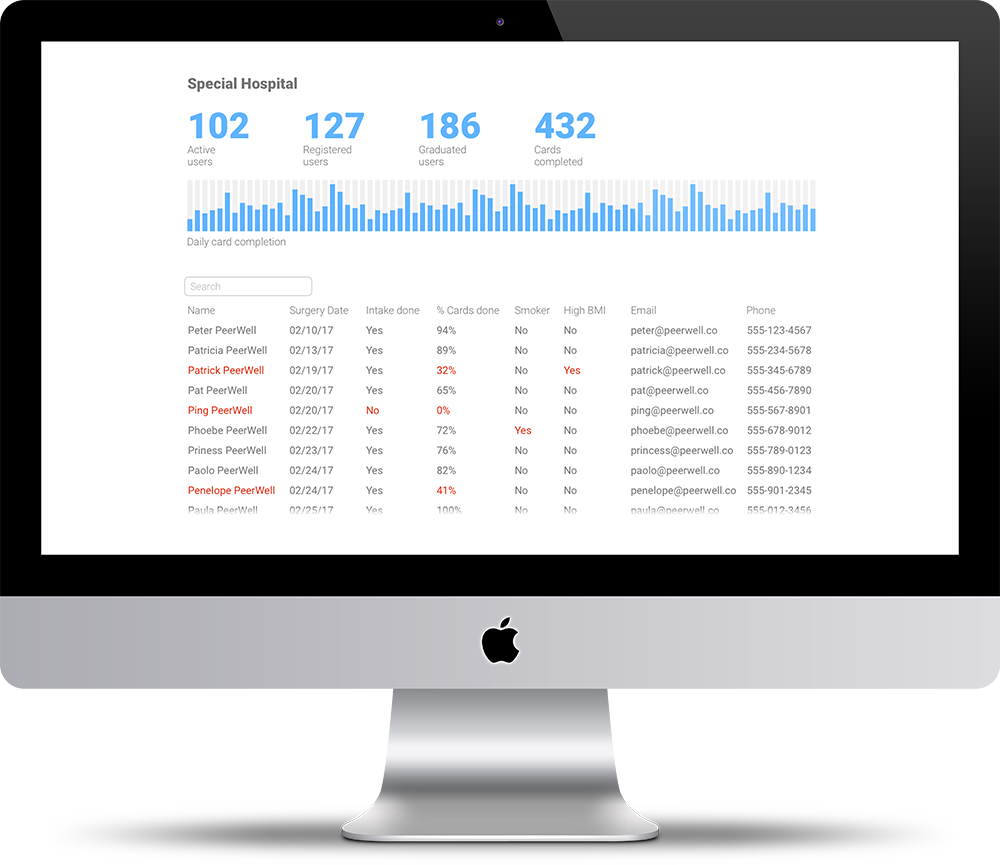 Custom data reporting
PeerWell makes it easier for care coordinators and nurse navigators to stay on top of how their patients are doing by providing metrics and progress as patients PreHab for surgery and ReHab after.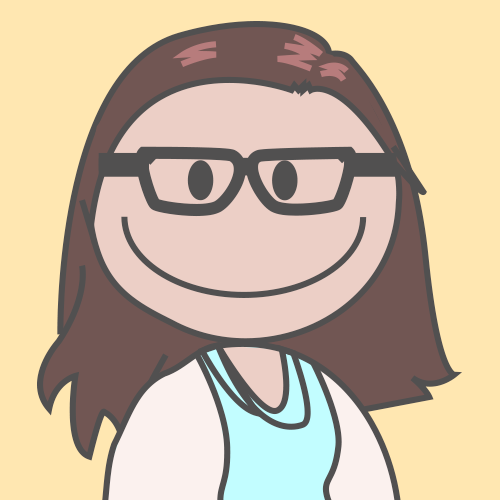 How PeerWell helps executives
"PeerWell helps patients get healthy before they go in for surgery—this is a really critical part of making bundled payments and CJR work better."
-Charlene Frizzera, Former Acting Administrator of Centers for Medicare and Medicaid
Offers patients a complete end-to-end surgery preparation and recovery mobile (smartphone) program.
Designed and tested for a user-base of 65 years and older.
Patients love it: +80% engagement per week (far exceeding the 25% average for mobile healthcare apps).
Content created by the nation's leaders in joint replacement surgery (orthopedic surgeons, physical therapists etc.).
Proven to improve patient surgery outcomes and rates of complication.
Reduces total episode of care costs by cutting patient risk and indirectly controlling discharge location.
Collect valuable patient data useful for strategy development and required Medicare reporting.
Positively impact clinical efficiency, workflow and workload.
A "set-and-forget" system that takes minutes to set-up and requires zero heavy, technical integration.
FREE risk-free trial. Get your hospital set-up with a custom program in less than two weeks.