How PeerWell helps you succeed
Reduce clinical workload
Cut down on patient phone calls, emails and the need for in-class sessions to prep patients for surgery. Patients get prepared behind-the-scenes.
Improve clinical efficiency
Have faster pre-op meetings with more informed patients who are taking an active role in their surgery preparation and recovery. Streamline preoperative and postoperative care.
Operate on healthier patients
Patients who are mentally, physically and environmentally prepared for joint replacement surgery have better outcomes, are lower risk, and have the tools for a seamless recovery.
Track patient preparation
Weekly reporting lets you understand patient risk before surgery day. Leverage meaningful data to operate more safely.
Earn bigger payouts
Increase gainsharing payouts under Medicare's CJR bundle by getting more patients ready to be discharged straight home post-op. Prepared patients allow everyone to win.
Simplify year-end reporting
Automatically collect pre-op and post-op patient outcomes to simplify year-end Medicare reporting.
Bring surgery prep into the 21st century
Get rid of dated brochures and playing phone tag with patients through PeerWell's cutting-edge mobile program.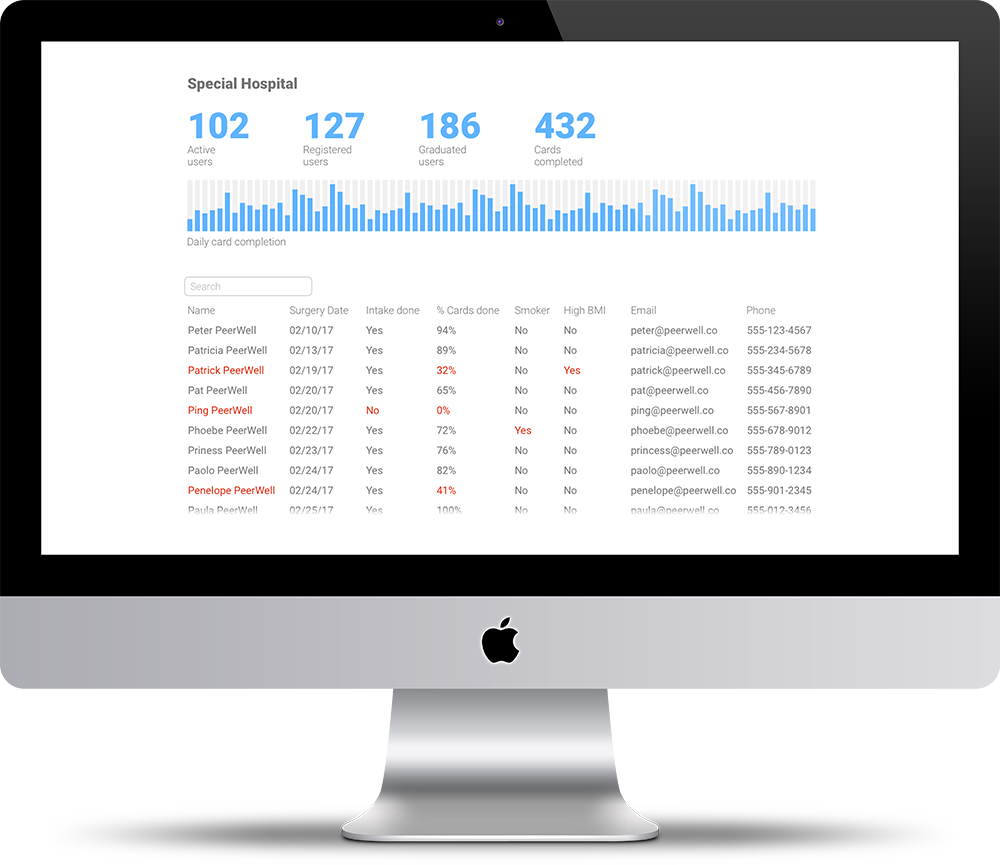 Custom data reporting
PeerWell makes it easier for care coordinators and nurse navigators to stay on top of how their patients are doing by providing metrics and progress as patients PreHab for surgery and ReHab after.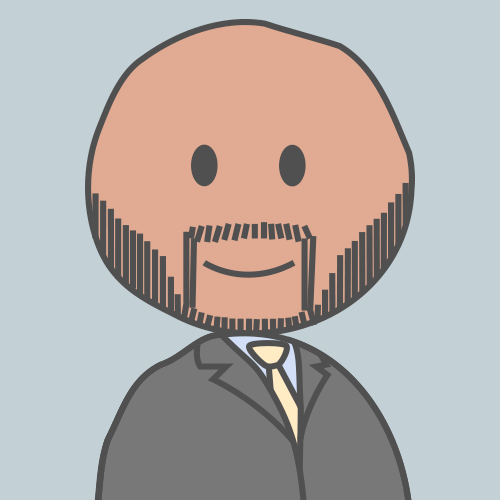 How PeerWell helps executives
"Delivering care to patients who are invested in their health is so refreshing. I truly believe that patients who invest their time into prehab are better prepared in pre-op meetings, on the day of surgery and have an easier recovery."
-Dr. Nima Mehran, Orthopaedic Surgeon
Offers patients a complete surgery preparation (PreHab) and recovery (ReHab) mobile program.
Patients love the PeerWell app: +80% engagement per week (far exceeding the 25% average for mobile healthcare apps).
Program designed with top leaders in joint replacement surgery and recovery (OS, MD, PTs etc.).
Proven to improve patient surgery outcomes and help more patients be discharged straight home.
Cuts 90-day postdischarge risk by operating on healthier, better prepared patients.
Gauge risk before surgery day with transparent data that indicates a patient's preparedness and physical state.
Save valuable clinician and staff time with reduced phone calls, emails and more productive patient meetings.
Collect valuable patient data to use for the required Medicare reporting.
A "set-and-forget" system that takes requires no maintenance or technical integration.
Clinic staff can get patients set-up on the app in 60 seconds or less.
FREE risk-free trial. Get set-up with a custom program in less than two weeks.