How PeerWell benefits you
Primes and repairs your body
Surgery is stressful on your body. PeerWell's ACL PreHab program strengthens supporting muscles and flexibility before surgery. PeerWell's follow-up ACL ReHab program repairs your muscles, while regaining your mobility and stability. PeerWell guides you through the daily exercises that will fast tracks healing.
Improves your diet
You are what you eat! PeerWell's nutritional content is designed for those preparing for and recovering from ACL surgery. Eat the foods that balance your blood sugar, reduce inflammation, and will heal you from the inside out. Easy-to-follow recipes and nutritional tips make pre and post-surgery eating simple (and tasty).
Cuts down pre-surgery jitters
Will I heal quickly from surgery? What if something goes wrong? What is surgery makes me worse? Surgery is scary and the unknowns of recovery can be just as terrifying. PeerWell's cognitive therapy, in-app meditation, and anti-anxiety lessons help you manage anxiety and get you in the best headspace.
Gets you organized
Getting ready for surgery means thinking about the future you, and taking care of a lot of small, teeny, tiny details. PeerWell walks you through everything you need to have organized before ACL surgery so that recovery can be smooth sailing. We've thought of everything so you don't have to.
Reduces your risk of complications
Recovering from surgery is hard enough so it's tough to imagine adding post-op complications into the mix. Fortunately, PeerWell's ACL PreHab and ReHab programs are designed to curb risky behaviours, reduce patient risk on procedure day, and lower rates of post-op infection.
Helps with pain management
Pain management isn't one-size-fits-all. PeerWell teaches a wide-variety of pain management techniques to offer drug-free solutions to cope with pain. PeerWell's multimodal pain management lessons teach you how to treat pain safely and effectively.
PeerWell's program preview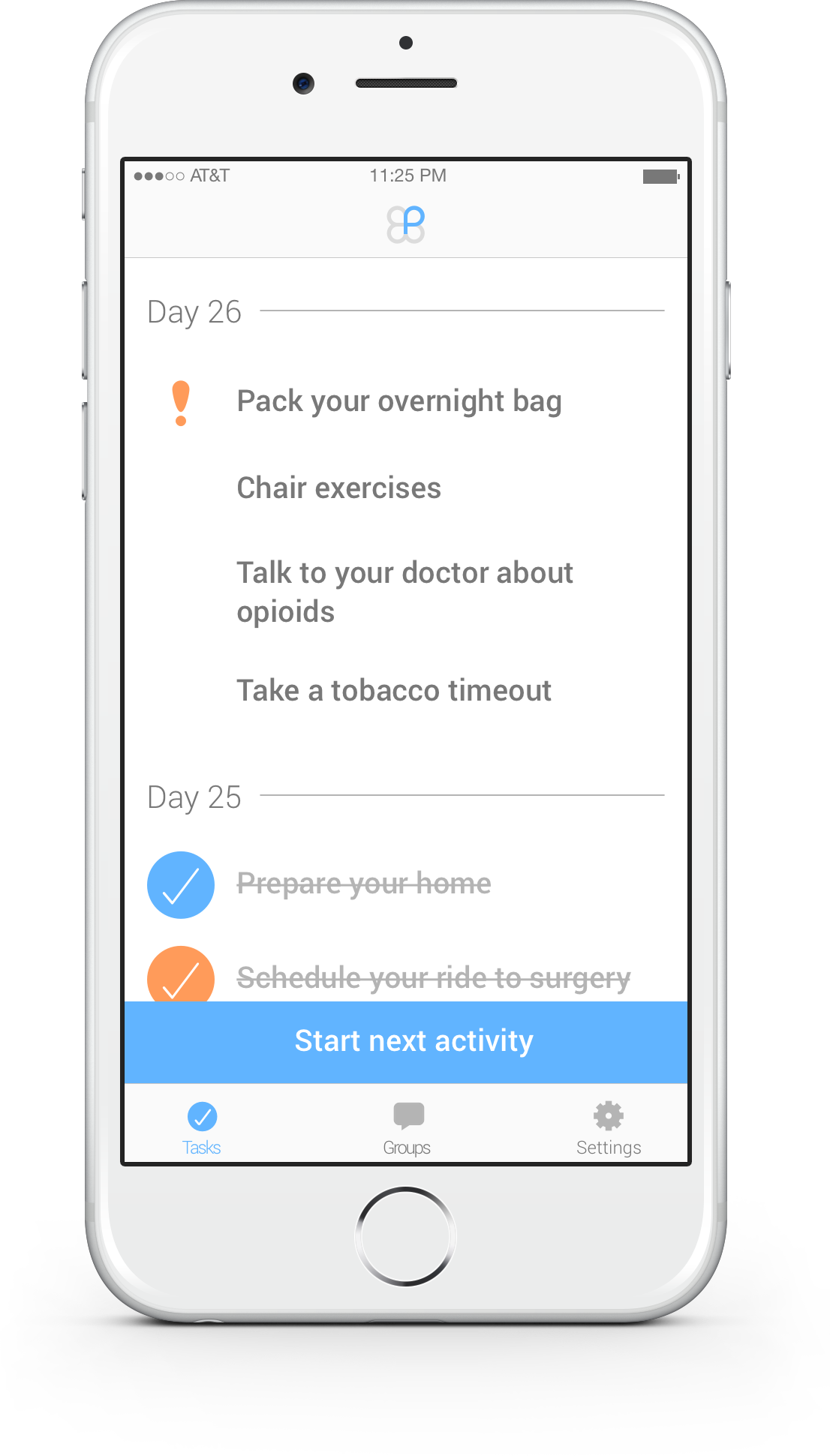 A 10-minute daily checklist
Each day, get a list of the exercises, activities and interactive lessons designed just for your ACL surgery. These activities are hand-picked to impact your surgery prep and recovery the most.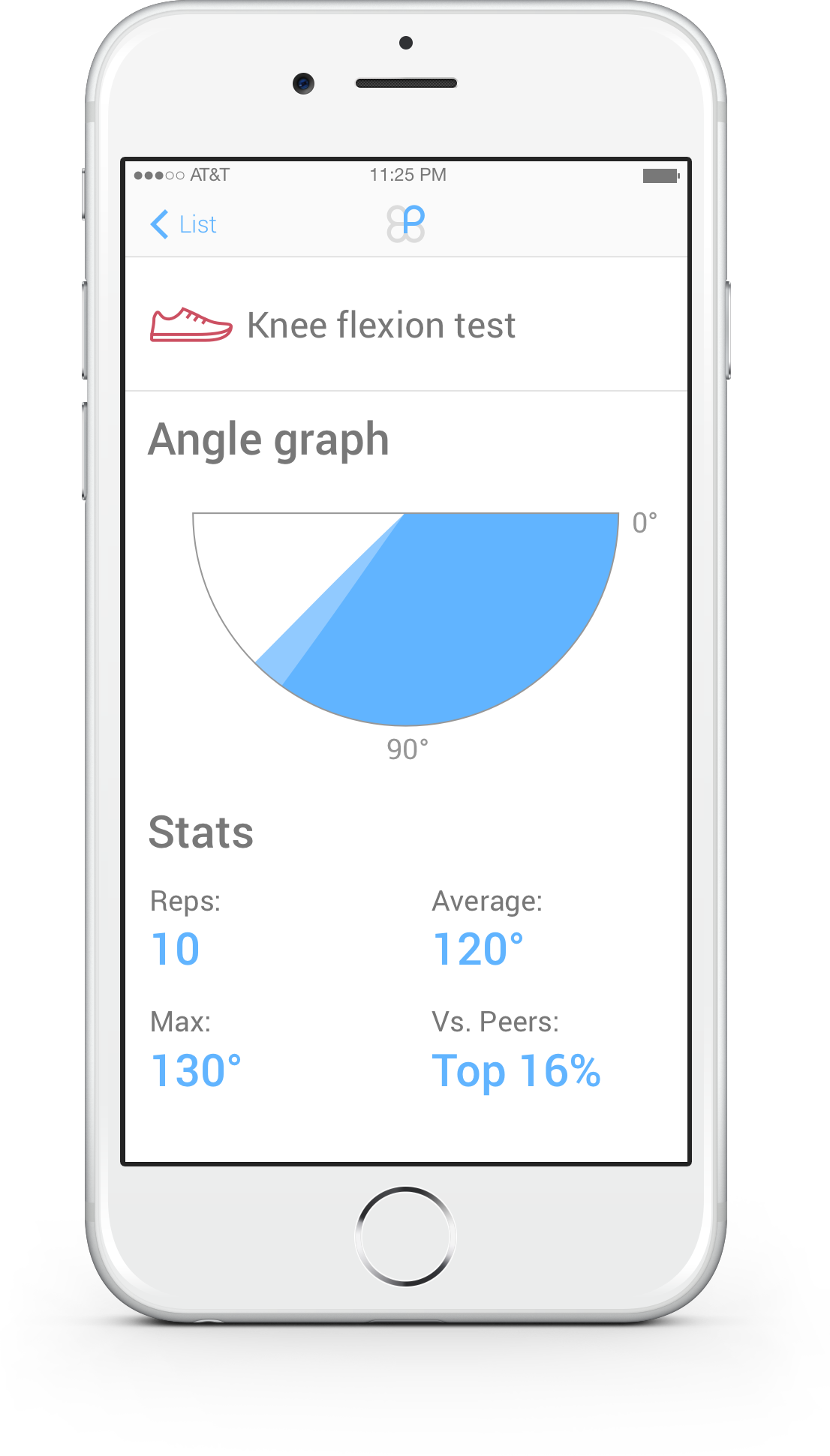 Measure your progress
PeerWell's progress tracking lets you monitor how well you're preparing for surgery and how your recovery is going. For the first time ever, you can measure your recovery with In-app ACL symmetrical range of motion measurement.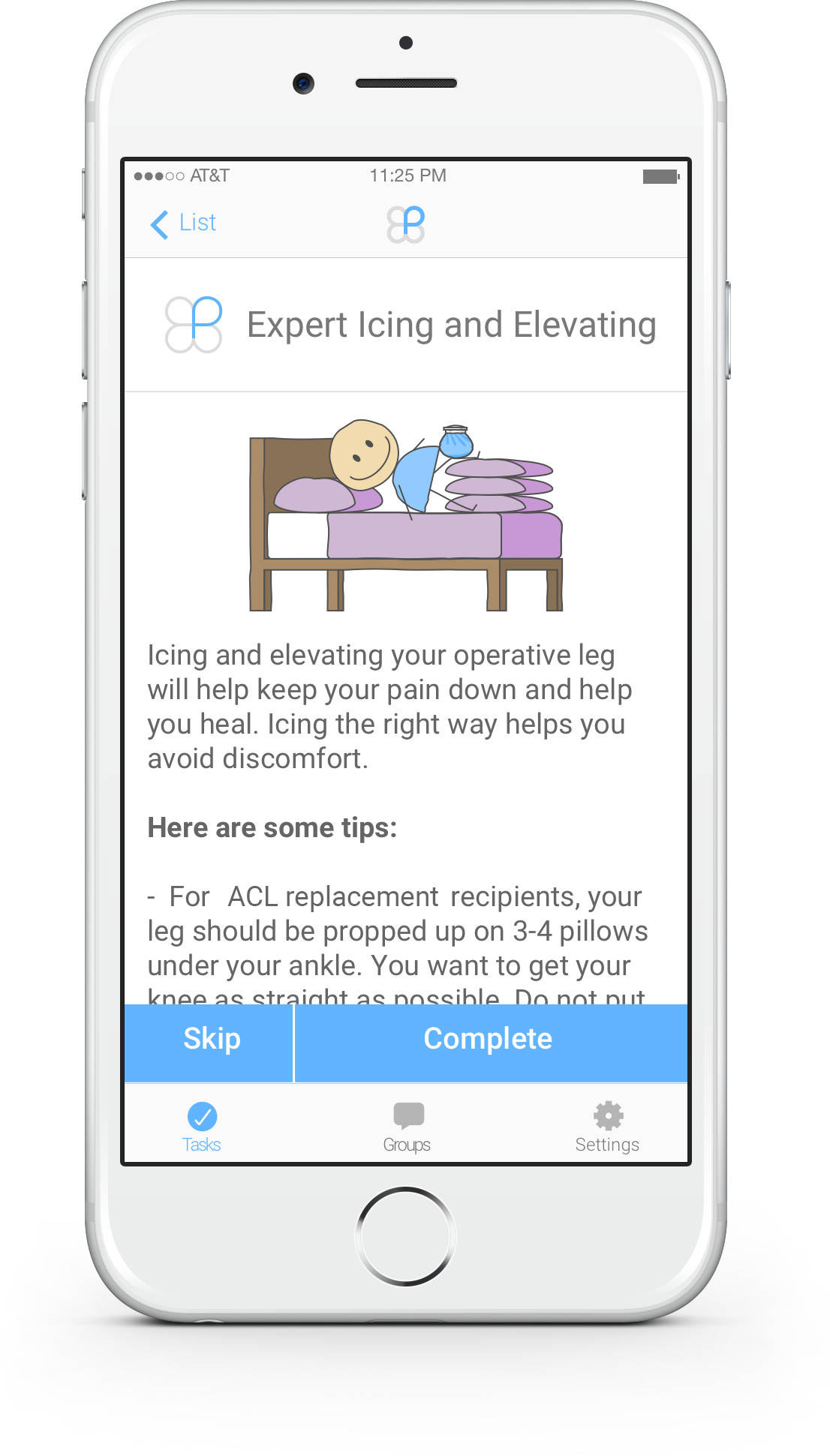 Cutting-Edge PreHab and ReHab program
People say "two brains are better than one", so how about the brains of dozens of the top ACL experts? PeerWell's ACL program is designed by diverse industry experts who are at the forefront of the procedure.